THE STANGLER TEAM Sharon & Richard
Sharon and Richard have been servicing families for more than 35 years. The Stangler Team noticed that most veteran families, at the time of death, had no idea that the veteran and spouse was eligible for burial benefits. Stangler Team is committed to get the Word out to all veterans that this valuable no cost burial benefit exists. Sharon and Richard are regularly invited to be guest speakers, lead discussions and host Free Lunch and Learn seminars. It is truly an honor to be buried in a National Cemetery and to honor those who will never be forgotten. We honor all of you with pride. You believed in something other than yourself. You've given your life for all of us. Thank you for your Service! "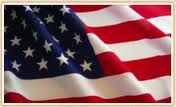 Click here for the --> The Veteran Program
Click here for the --> The Veteran Program Facebook Page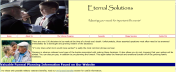 Click here for the --> Eternal Solutions
Let Us Earn Your Trust !

Founders
Asher Solutions, Inc.
Meeting Peoples Needs!
A "TEAM" will support this endeavor
The Veteran Program is fortunate to have many talented and committed people, including veterans that are involved in The Veteran Program. People who are focused on providing the utmost care and information to all of the veterans we are privileged to meet with.
Click Contact Us In The Menu
An Authorized Representative Will Contact You
"Together We Will Make a Difference!"